Each of us has different face shapes. This is actually one of the factors to consider when you decide to give your hair some style. DO you know the shape of your face? Do you know the right hairstyle for your face's shape? If not, you don't have to worry.Choosing a hairstyle is never easy. Haircut, colors, and hairstyles need some pointers to consider.Different pointers include its length, texture, skin tone, and of course, face shape. Here are the most suitable hairstyles for every face shape.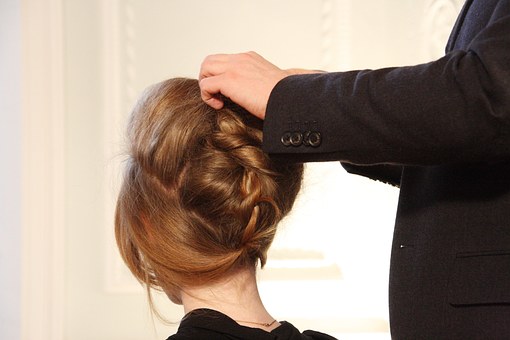 Round face shape
When you have a round face, your main objective is to reduce the roundness of your face by a haircut. Long straight hair looks perfect for these face shape. You can have tape hair extensions if you have short hair, or you can have a defined pixie cut. For medium length, have a choppy, layered bob. You have to avoid hairstyles or haircuts that end right or above the chin line.
Oval face shapeWomen with these face shape are very lucky for almost all haircut suits it. You just have to make sure not to add length to the hair for the face is already long. You can try long wavy hairdo that adds width and frames the face well. If you have short hair and wish to have it extended, you can try the weft hair extensions. For this face shape, the only haircut you have to avoid is the blunt cut.
Oblong face shape
Oblong shape face is quite similar to the oval face shape but a bit longer. Hairstyles with too much volume on the crown area are not recommended for this face. Go for hairstyles that add volume in the width to make it appear roundish. The best hairstyle that fits these face shape is the beachy waves.
Square face shape
This face is very angular. The main objective here is to draw away the attention from your strong jawline. To do so, aim for a textured hair, you can choose between a curly or choppy. The hairstyle that best fits this face shape is a long layered hairstyle. A middle parting with the ends brushed inwards will complete the hairstyle. You just have to avoid graphic, blunt, or a boxy cut.All of us have a certain face shape. Better choose the best haircut and hairstyle that will complement your face. Remember that a haircut or hairstyle can either make you or break you. A great hairstyle will make you look great and feel confident. Remember what Coco Chanel once said that a woman who is about to change her life cuts her hair.